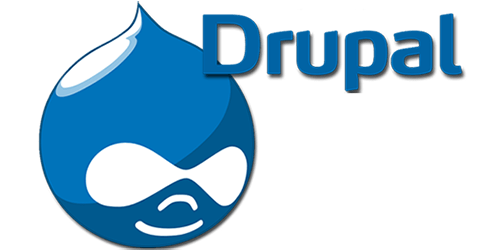 Drupal is the top-three Content Management System alongside WordPress and Joomla and has been the CMS of choice for many advanced users since its first release in 2000. The Drupal CMS is loved by many for its ability to be customized and configured in ways that other CMSs weren't designed to be. Drupal releases new stable versions of its core CMS software every year with many patches and updates to the core being released on a near-monthly basis.
1. Spam Mitigation
One of the Drupal CMS core release changes you may notice this year that can impact your Drupal hosting is the implementation of spam-fighting software and improved security for commenting sections. Installing the newest release of Drupal will help you combat spam on your own website and reduce the amount of time you have to spend deleting comments from automated bots and other online advertisers. This will help you reserve resources on your server and add another layer of protection to your website ensuring a safer hosting environment for all of your Drupal projects.
2. Hosting and New Drupal Distributions
Anyone familiar with Linux will appreciate the added distributions that Drupal has made available this year. These distributions include special releases like Commerce Kickstart and Panopoly that ensure you have all the necessary software to run the specific type of Drupal website that you're looking to build. The Commerce Kickstart distribution is aimed at helping you get into eCommerce from the moment you start building your new Drupal website while the Panopoly release can help you build websites using Drupal Panels.
In order to take advantage of these custom distributions make sure you have Drupal hosting that allows you to either use a one-click installer or upload and decompress your own installation files on a web server.
3. New Modules for Drupal and Their Impact on Hosting
Even if you've been using the Drupal CMS for a while you may not realize how important it is to have fast web hosting to make use of the newest Drupal Modules. While some modules, like some that are included those in the aforementioned Panopoly distribution, do run server-side scripts from third-party servers, most will run on your own web server and will require you to have a good hosting setup in order to load quickly on your website. You can achieve good page load times by choosing a web host with high bandwidth, lots of RAM, and up-to-date server discs and network hardware.
4. Media-Rich Focus
Many websites are shifting to a media-rich layout and focus throughout 2018 as mobile connections become more capable of downloading larger files in a timely manner. Drupal websites are no exception and in order to make use of some of the new features found in the Drupal 8.5.6 or later releases you'll need to obtain a web hosting server with lots of storage space for media. This is especially true if you don't want your content to be under the control of third parties like YouTube so that you can choose whether or not your viewers see advertisements while watching your videos.
5. New System Requirements
With each new release of Drupal you can expect the system requirements to become more advanced and demanding, making it even more essential for you to choose a solid web host for your Drupal website. Some of the increased requirements advised by Drupal for the Drupal 8 release include PHP 5.5.9 or higher, and a 64-bit PHP environment for complete compatibility.
You will also need a host that allows you to create databases on your web server. You can choose which database system you want to work with though some of the more popular choices include MySQL, PostgreSQL, and SQLite. Check to see if your current or potential web host allows these SQL databases and if they happen to have any pre-installed for when you get initial access to your hosting account.
While Drupal system requirements have gotten a bit steeper in recent years the coding behind Drupal has also become more efficient and the newest release will help you rid your website of spam and prevent automated comments from the web. Make sure you're keeping a healthy hosting environment from a reputable web host to prevent any issues with the newest Drupal release and provide the best possible experience for your users.
It's more important than ever to use a competent and up-to-date web host if you're running a Drupal website so that you can make use of all the new features Drupal offers and keep a secure connection with your users. Installing the latest version of Drupal or even a custom distribution will help you launch your website quickly and easily. Just make sure your potential web host allows Drupal or is even perhaps optimized for the open-source CMS.