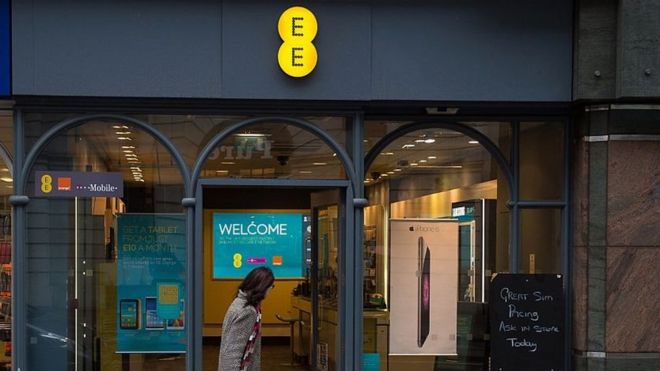 EE's UK home broadband customers have been affected by a fault that has prevented them from using the internet.
Down Detector indicates the nationwide problem began at about midnight.
EE's own site acknowledges the fault but gives little detail. Several customers have suggested the fault was due to a glitch with the company's domain name system computer servers.
They reported that manually changing their computers' DNS settings had rectified the issue.
EE told the BBC that it had addressed the malfunction but subscribers might still need to take action themselves to restore their service.
"We've resolved an issue that has been affecting some of our broadband customers this morning," a spokeswoman told the BBC.
"Any customers still having trouble getting online should try turning the power to their router off and on again. We're sorry for any inconvenience this has caused."
DNS servers are used by net providers to maintain lists of the easy-to-remember domain names used to navigate the web, such as www.bbc.co.uk, and their corresponding numeric internet protocol (IP) addresses, such as 212.58.246.79.
If a DNS server stops working properly, users reliant on it become unable to direct their browsers to the desired websites despite still being online.