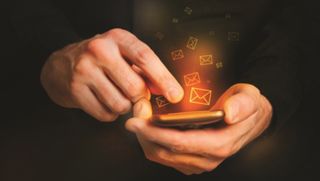 As the rise of BYOD (Bring Your Own Device) has become an unstoppable force across the business landscape, managing what can be a host of mobile devices is now a critical consideration for every enterprise.
With an expanding fleet of mobile devices, businesses need a platform that enables high levels of oversight and solid data protection. An MDM (Mobile Device Management) system is now vital.
Before you choose, take a look at our selections for the top ten leading MDM solutions, and the reasoning behind why we picked them.
1. VMware AirWatch
AirWatch has continued to gain market share and reputation as one of the top MDM systems available. This is an enterprise-level EMM (Enterprise Mobile Management) solution that can handle large numbers of devices with varying operating systems.
Gartner's Magic Quadrant 2016 places AirWatch as a leader in this sector pointing to its ease of setup and intuitive management interface. Once each device has its appropriate app installed it can then join the secure cloud of control that AirWatch can manage. The structured low-start pricing scheme is also highly attractive enabling organisations to scale MDM support as they grow.
2. BlackBerry UEM
BlackBerry simply refuses to die in the face of the iPhone and Android onslaught. Still massively popular in specific sectors such as government, BlackBerries continue to demand the loyalty that only Apple can match.
With Blackberry UEM it is nderstood that customers need to manage a mixed mobile device environment. Multi-platform support is now catered for, but of course the core features speak to BlackBerry stalwarts with rock-solid support continuing for its trusted network. UEM may not have the bells and whistles of AirWatch for instance, but for BlackBerry-dominated businesses it is a must-have upgrade.
3. IBM MaaS360
IBM stepped into the MDM market with the acquisition of Fiberlink Communications two years ago. Since then, IBM has been improving this product and with a low entry point for device deployment it has been gaining market share. Watch out, though, for the hike in price when some of the add-on features are enabled. Other MDM platforms have some of these as standard out of the box.
IBM's long history with enterprise security is clearly evident with MaaS360. If you are looking for a very low-cost offering on which to build your MDM platform, no one has ever got fired buying IBM.
4. MobileIron
A good MDM should not add another layer of complexity to a business. The fast and seamless addition of new devices should be at the core of its features – and MobileIron offers just this level of functionality.
The MobileIron Core is where application priorities can be set. MobileIron Sentry is where secure gateways can be implemented, including VPN connections. Security policies can be easily enforced, with any device that has been jailbroken rejected by the MDM system.
With multiple OS support and a growing ecosystem of third-party applications to extend the MDM's capabilities, MobileIron's [email protected], [email protected] and [email protected] offer a dynamic system that any size of business can easily integrate into their operations.
5. Citrix XenMobile
XenMobile is another highlight in the Leaders Quadrant of the 2016 Gartner Magic Quadrant for Enterprise Mobility Management Suites. The platform has low starting costs along with deep integration, even if this does require using the company's own Citrix Worx apps. This does, however, mean that businesses can gain a high level of security across their mobile applications.
If native apps tied to a particular OS are not a priority, the Citrix ecosystem coupled with its strong security-focused MDM could be a fast and easy purchase for businesses looking to solve any BYOD headache they currently have. And with a detailed and comprehensive management console, organisations can buy the vast experience with mobile connectivity Citrix has been developing for decades.